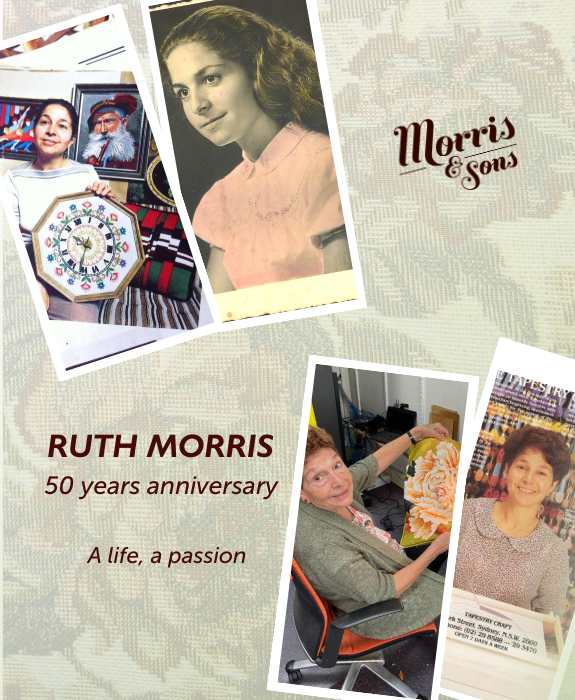 Mindful collection by knitpro
Looking for a good knitting shop? Find the best at Morris and Sons
When looking for "craft shops near me" online, only a few places can boast the same level of quality and range the way Morris and Sons can. Look no further if you're in need of a reliable shop to stock up on yarn, needles and other accessories.
Morris and Sons offer a huge range of different yarns in natural materials such as wool and cotton or man-made materials such as acrylic. On top of that, we also stock an array of needles in different sizes, patterns and kits, allowing you to start your next craft right away.
Check out our range of needlecraft products to get started. You can also reach out to our highly knowledgeable staff for helpful tips and advice.
A wool shop, yarn store and needlework shop all rolled into one
We have an exciting range of yarns, knitting and crochet accessories as well as fabrics in vibrant colours that you can use to create a unique masterpiece. From knitting and crochet needles to wool yarn and patchwork necessities, we strive to create and source only the best for your art. Whether you're a professional crafter or an eager beginner, Morris & Sons has all the materials you need to create beautiful pieces.
We are also passionate about helping our customers by giving advice on techniques and patterns through our blog. Because we believe in providing excellent customer service with our extensive knowledge of crafting and materials, feel free to contact us for any of your needlework questions.
So the next time you search for "yarn shops near me" or "wool shops near me" online, visit Morris and Sons and you can get far more than what you came for!
Explore the joy of needlecraft in our expansive catalogue
Needlework is a form of decorative sewing and textile art that can help you relax and unwind any time of the day. It is also an amazing skill to have if you love creating unique gifts for friends and family. Whether you're trying to learn new skills and techniques or simply want to give yourself something enjoyable to do, needlecraft is an activity that anyone can enjoy regardless of age or experience.
From knitting and crochet to embroidery and quilting, we offer a wide variety of supplies and patterns that will help you create beautiful projects. Whether you're a beginner or an experienced crafter, our selection of tools, materials and kits can help you express your creativity in new ways. With over 20,000 items in our catalogue, there's sure to be something here that's perfect for your next masterpiece.
Morris and Sons — the source of high-quality needlecraft supplies
Since the 1970s, Morris and Sons has been providing Australians with the materials they need to craft unique works of art. We specialise in all types of needlecraft, including quilting, cross-stitching, embroidery and more.

At Morris and Sons, we are passionate about craftsmanship and believe in delivering only the best quality products with excellent customer service. We source our products from top-notch suppliers worldwide so that our customers can enjoy a wide range of options at retail and wholesale prices. Whether you're just starting or an experienced needleworker, our needlework shop will surely have something for everyone.

.