Design Submission Guidelines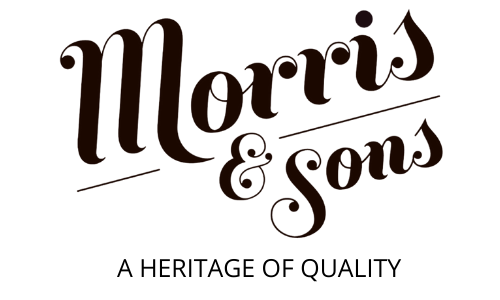 Conscious Style
Making sure all we make brings joy, meaning and purpose to everyday life.
Slow fashion, a philosophy of creating pieces with integrity and designed to last, is at the core of this concept. Classic design is key, but we are all unique, and small accents and twists bring a new take on established styles. We are looking for garments, accessories and homeware patterns that embrace this philosophy. They can be knitted or crocheted, but must be designed specifically for Morris Empire, Morris Estate, Morris Norway or Morris Quartet (any ply).
We encourage designs that represent all body shapes.
Please note, grading is only necessary if the pattern is successful (not required for submission stage). If your submission is successful, garments must be graded to be size inclusive with adult garments being graded from 76-150cm (30-60"). Children and baby garment grading will depend on the style of the garment.
New and established designers are welcome to submit designs. We welcome designers from all backgrounds and especially encourage members of the BIPOC community, the LBGQTIA+ community and other marginalized groups to submit patterns. All patterns are selected based on merit and how they fit within the broader collection. If a piece is not successful for this submission but will fit a future collection, we will discuss this with you.
If successful, we require a full sample to be submitted with the finished pattern for photography and marketing. These samples will then be returned to you 6 months after the pattern release. Yarn support is provided for these samples.
Please note we will tech-edit all designs internally to maintain consistency across all our designs.
Morris & Sons will hold the exclusive rights for your pattern for 6 months after publication. You retain the copyright to the original work. The pattern itself may be published, distributed and sold both in print and digital versions as well as in kits. After the exclusivity period, we can still continue to sell the print and digital version of the pattern and kits. Six months after the publication date, you're more than welcome to self-publish the individual version of your pattern in either your own branding and layout or as the PDF version of the pattern that we'll provide to you. 
We pay a one time flat-rate fee for all designs. Rates vary based on the complexity of the project. All payments are made shortly after all samples and patterns have been received and reviewed.
Deadlines
Submissions must be received by Sunday 3rd April 2022 via email to
submissions@morrisandsons.com.au
Finished patterns & samples will then be due Early May 2022 for publication in June.
How to Submit Your Design
Your submission is only the initial design concept, we will not require the actual pattern until after your design submission has been successful.
All Submissions must be made via email with a PDF attachment. Please include your name in the subject line and the style of item (jumper, hat, blanket, socks, cushion etc). Please only submit 1 design per email, if you wish to submit multiple designs please send multiple emails.
If you require any accommodation for a disability, we would be honoured if you shared this with us so we can provide the best collaboration experience possible.
What to Include
Your design submission should contain the following
 A sketch of the design showing key shapes and features (can be hand-drawn or digital sketches) including schematics for garments that show construction and proportions
Photograph of swatches showing the gauge, textures, patterns used in the pattern. Swatches can be worked in other yarns but must be similar to the final yarn choice
Description of the pattern

A brief description on how you interpreted the design brief

A description of key design choices you have made

Your yarn choice-including colour options

How you intend the piece to be warn/used - ease, fit, purpose

Any additional information you feel is relevant to the design
Your Details

F

ull name and pronouns

Email Address

Brief description of your designing/crafting story(images helpful)

Online information if applicable

W

ebsite

Social Media Links

Any other information you feel is appropriate to your submission
We look forward to seeing all your designs and hearing your designing stories.
*DO NOT REPLY TO THIS EMAIL ADDRESS - PLEASE EMAIL ALL REPLIES TO -  submissions@morrisandsons.com.au